Introduction
This article is intended for you if you are interested in getting internet excitement for your product. Awareness is defined as a measure of the level at which you, your product, and brand (actually all three) are getting noticed. It is about making you recognizable and memorable to your market niche. Because only if you are recognizable will you get through the multiple messages on the internet. In this article, I will also provide you the specific tools to use now to get your market to become familiar with you. If you are concerned about what your brand is, it is the gut reaction that you want to create in all your interactions with your customers. Be aware that your brand is everything that you do, say, create, sell and respond. Make sure that at the awareness stage you a very conscious about what that is.
If you are new to the market with a product or are offering a new product line to an existing market, are perhaps no one knows you. This is a big concern for pitching your stuff to the internet world since business is done at arm's length. Having people aware of who you are is critical. A unique aspect of social media marketing is that there is an outbound marketing component (things you communicate to your market) and an inbound marketing component (things that are communicated to you) that will need to get cranked back into your market effort. This article will deal with this aspect as well.
Tools for Building Awareness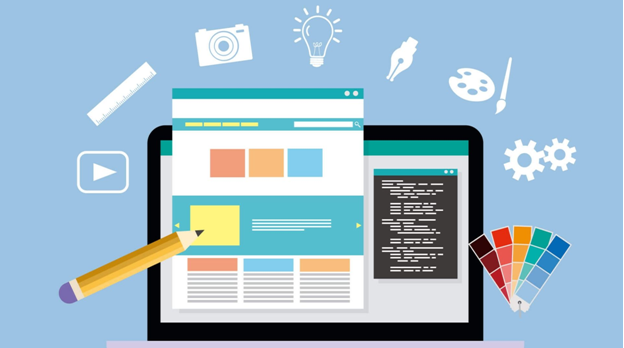 Many of the tools (web assets) that you will read about here (and hopefully use) are applicable for many of the stages in the purchase cycle. In this article, Also, you should know that if your market is so comfortable with you, your company and other products, much of the purchase cycle can be collapsed into a single sales letter. Many people do that very successfully. These are often people that may have built some awareness in the market already. However, if you do not enjoy that status with the market, you would be advised to consider the following tools to use in building awareness. So you may ask, what do you say or do in this media that builds awareness? In your initial contacts with your market, it is important to demonstrate that you understand their problems. Show that you have the knowledge and make recommendations to them that show that.
1. Blog/Website
With internet marketing, products can be created in hours. Using a website, or as it is known in its more conversational form – the blog, it is THE way to get a storefront and to engage in a place that you command to build your brand. A blog is a very good way to begin building awareness because it invites engagement from customers in the form of comments. Your blog should be the first installment of your marketing tactics. On your blog, be friendly, relate to their needs, and show how your product is superior in meeting their needs, at least initially at a very high level.
Blogs and websites should be immediately pertinent and highly usable to the market. The hot visual zones (most visually scanned portion of a website) are across the top and down the left side of your landing page and down to the fold (down to the bottom of the first screen full). Keyword pertinence and relationship in the fold are critical. Choose colors and graphics that relate both to their interests and to your brand.
2. Discussion Forums
Use Google search to find forums where your audience's hobbies, interests, causes, or concerns are being discussed. Type in the keywords in Google search that define the niche that you pursuing. Include the word "forum" if it helps. This will give you both a list of your competitors, however, it will also provide general discussion boards where your devotees are talking now about things you want to know about and you should be in on the conversation. DMOZ has an example listing of some general and specific discussion forums at the DMOZ Message Board.
3. Social Bookmarking
They are many sites out there where you can socially bookmark your website. What is social bookmarking? Rather than bookmarking a website on your computer's browser (for your use), you create a bookmark that is available to a publicly accessible web site. Other people can then see your bookmark and ideally be exposed to something that they wouldn't otherwise encounter. Most of these are free and allow you to place a bookmark to your site on their site, along with some comments. People will be directed to your blog with the link you place there. These are high traffic sites that are well-regarded by Google accordingly.
4. On line Audio/Video
A great way to establish who you are is to create an audio recording or better yet, the video recording that you make available in the above pieces. You can host your video on YouTube for free and put the screen link for it on your website. Putting it on YouTube is not only great because it is free, but it will allow a lot of other people that search YouTube to find you in their search for answers and others. Make sure you use your main keyword phrase when loading on YouTube. Video and audio allow the most intimate experience of who you are to your market. When they see, hear and witness your manner and attitude, it will speak volumes to their level of trust.
Inbound Marketing
As in all stages of social media marketing, the two-way conversation will allow you to pick up a great understanding of what is on the minds of your listeners. Nearly everything you hear from customers will have value to you in adjusting your outgoing messages and overall message, product, and price. Note that incoming messages are not for the faint-hearted. Most people are sincerely there to hear what you have to say because they are getting solutions. Other times, there are a fair share of miscreants that
will make very rude and demeaning comments, due to the anonymous nature of the interaction. My advice to you is to ignore them and if possible, remove them from comments and ban them if necessary on your website/blog.
Awareness – Measure It
Awareness can be measured by the percentage of the population or target market who are aware of the existence of a given brand or company. Building awareness is not something that happens the first day or first time you do any of the above. It is carried out over time. It will also overlap continuously all of the over advanced stages of the communication process. So, don't stop creating awareness.
In Summary
Awareness is the first stage in the communication process. Getting exposure in the forums where your audience is at, is very important. You need to be in front of the people that talk about your stuff. If you are selling animal husbandry products, for instance, you need to be where people talk about them. On this day, they are out there, they are talking and they have needs. You need to be there to solve those needs. Be fearless, and find them and grab your piece of the market.