In light of the COVID-19 pandemic, businesses all across the globe have been forced to transition to remote style work setups where all employees continue their daily jobs from the confines of their own home. Though the sudden shift to remote work likely upturned most business' short-term and long-term visions of the future, a new, more innovative future lies ahead.
Companies new to working with a virtual workforce will have to get accustomed to recruiting, hiring, and onboarding staff without any face to face interaction. Even if your company has excellent systems in place to train and retain in-office staff, it's incredibly crucial to revisit those practices and strategies and ensure they work as effectively for remote workers. In most cases, you'll need to make some slight adjustments to ensure everything moves smoothly and your onboarding job remains as effective as ever.
Fortunately with the help of videoconferencing, making those key changes in your onboarding operation is simple. In this post, we'll walk you through how to onboard effectively via video chatting and how to overcome the inevitable challenges that come with hiring remote employees.
Step 1: Create a makeshift "face-to-face" welcome
It is important for new employees to connect a face to a voice in order to be able to establish a positive connection with their new employer. Phone calls can feel impersonal, especially when you're attempting to offer a warm and inviting welcome to join your team and make your company vision a reality.
Video conferencing is a perfect way to introduce remote workers to the company and the faces they should be familiar with during the initial stages of their employment. Having that pseudo-face-to-face interaction helps new hires feel relaxed in asking questions and strengthens their personal relations — and most importantly, allows them to put a face to a name or email address.
Step 2: Furnish employees with all online tools they may need
Remote employees' sole link to the company is through their internet connection. Without access to a traditional office space, there is very little to get acquainted with. That is precisely why it's so important for new employees to be saddled up with the company's online digital workspace as soon as possible.
This could include anything from the company's intranet, email applications, messaging application, video conferencing subscriptions, and other applications and resources new employees may need to start their job with all of the right tools readily available. Be sure to have an IT professional help onboard to make this process as streamlined as possible.
Additionally, introduce the new employee to the digital benefits package for the company such as any PTO request that have to be entered, healthcare packages, end of life planning services, and any other digital benefits you may offer.
Step 3: Provide a digital employee handbook
The vast majority of modern companies have already digitized important documentation for new employees, but if you have yet to do so, now is the time. Without any physical interaction, remote workers will need to be able to access the company employee handbook to get the full scoop into the business' history, rules, expectations, and more.
If you don't have any digitized documents readily available, consider using an intranet or internal wiki to create a reliable reserve of all important documentation.
Step 4: Get acquainted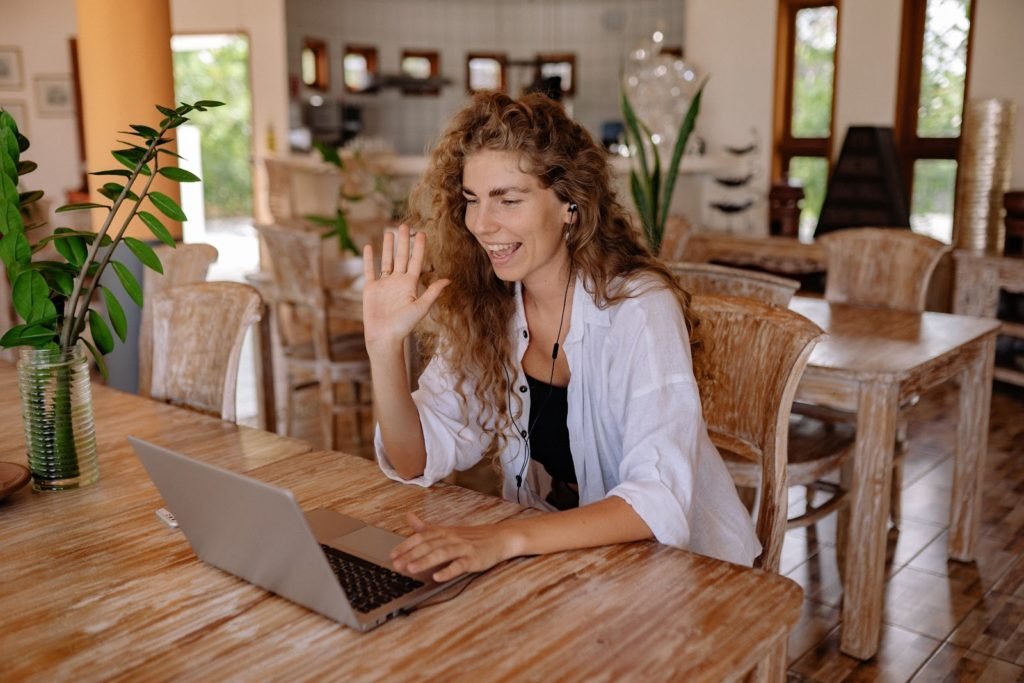 Building genuine relationships can be difficult when it's completely virtual, but if you're looking to foster the most authentic rapport, it's well worth dedicating the time to getting to know your new employees and providing opportunities for new employees to get to know you. By setting clear expectations, organizing team introductions, and setting up helpful meetings, both parties can enter this new employer-employee relationship with confidence and a warm start.
Set clear expectations: One of the most challenging elements of remote work is the inevitable confusion that can come with the territory. Eradicate all of this rather manageable apprehension by putting together a list of expectations any new hires need to know in order to be effective in their new position.
Whether that means setting goals for routine meetings, creating a calendar system to organize their workload, or assigning tasks on a daily basis, be sure to cover all of these need-to-knows early on. Be sure to also include any teamwork resources new employees may need to communicate with the team and participate in collaborative projects. In setting expectations, you should also explicitly distinguish the hours new employees are expected to work, how they can engage in meetings, and everything else they'll be expected to do in their role.
Checklists are a perfect way to develop new (and existing) employee goals. Craft a list of activities for the new hire to complete the first week, month, and so on — and make sure to explain the ins and outs of this list to the new employee as well. Make sure the checklist is detailed and comprehensive so there is little to no room for confusion.
We also recommend providing assistance for new employees to get them comfortable with setting up their home office, and informing them of any sort of stipend they may receive to properly set up their workspace.
Meet the team: New company recruits may not be able to meet their fellow colleagues in person, but that doesn't mean they can't get acquainted via video conference. Organize a team video call to orchestrate formal introductions, small talk, and light introductions to the company space and culture.
While doing this, be sure to also let new hires know how to set up video meetings with their teammates on their own so that they can connect with the right parties needed down the line.
It's always wise to add a face to a name, especially if you're looking to truly incorporate your new remote hire into your existing company framework. Try using video conferencing tools as much as possible to simulate true face-to-face meetings. If the new hires are unfamiliar with the app, be prepared to help direct them through how to set it up.
Step 5: Onboard away
Remote onboarding via videoconferencing doesn't have to be a burden. Although it may be a lengthy process, it can be much simpler if you have both the company and new hire up to speed on how the applications function. With these steps in mind, you'll be well on your way.
How are you managing to onboard new hires during these unprecedented times? Let us know in the comments below!