They are mostly focused on their look and displaying beautiful products through their websites. It is very essential to stand out in the crowd and match the expectations of your customers. Many fashion web design agencies are trying to use several tools for their online businesses. Fashion web design generally focuses on things like:
Adding stylish images that are visually appealing
Providing interactive user-experience
Integrating engaging features
What are the goals of the Fashion Website Design Agency?
Well, they have a lot to focus on before starting the development process of your fashion e-commerce website. Some of the common points that they consider are:
It should be mobile-friendly
It should be Conversion Rate Optimized and SEO
Delivers the information in a clear and simple way
Easy to use and faster checkout process
Brand name should be represented
Great support should be available
Efficient Management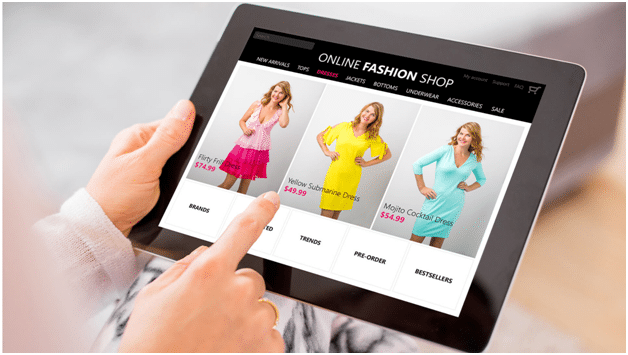 Things to learn from the best Fashion E-commerce websites
There is already a huge competition in the market that means you need to learn from them constantly and pay attention to their strategies. They must have few things in common like:
Good at communicating visually with their customers
Product descriptions help in giving character to their products
Add appealing stories about their business
Introduction of new products regularly
Have a specific look at the website
Easy access to products and decide for the customers
Have user-generated data like reviews, feedbacks, and ratings
Various services offered by fashion web design agency are:
Custom Website Designing
They can help in developing a website design to leverage more customers to the website and increase your conversion rates.
Online Store Customization
Agencies focus on providing reliable e-commerce web development and customize them regularly to match the owner's requirement.

Development of Shopping Cart
This is a vital section for e-commerce websites as the final decision of customers are based on it. A fashion website design agency focuses on building a high-performance and feature-rich shopping cart to avoid cart abandonment.
Marketplace Development
This is the service offered to businesses that have multi-vendor selling models.
Plugin and Module Development
This is important to have new features and functionalities in your fashion e-commerce website. Plugins and modules provide great support to the websites to have the latest trends in your business.
Make the website responsive
Responsiveness of the website helps in decreasing the bounce rate which can help in achieving higher ranks on the SERPs (Search Engine Result Pages).
E-Commerce App Development
Nowadays mobile traffic is increasing and gaining more traffic in the digital world. Some good agencies are capable of m-commerce development that can benefit your business.
Integrating Payment Gateways
Fashion E-commerce websites generally try to integrate multiple payment gateways to provide customers the choice to complete their transactions easily. It is important to have secure and trustworthy platforms for online payments.
Read more:- https://techieloops.com/shopping-local-survey/
Support and Maintenance
Fashion website design agency provides maintenance and support services to their clients to ensure seamless online shopping experience.
How to get a Great Online Fashion Brand?
Content is the new King
People are spending a lot of their time staring at online platforms and get information daily. The impact of content and consumption is a big thing for the fashion industry. Many companies have mastered the internet by knowing how to redefine fashion using content. They have focused to build customer relationships by valuing things like:
Personalized shopping experience
Honest and Realness in their website
Managing the fashion supply
Crowdsourcing
Good at communicating with customers visually
It is difficult to convince customers to complete the purchase based on photos and product descriptions. Online store owners invest their time in displaying the products that look more attractive to the customers. As the information is shared through online media pictures and content it is important to know customers' perspectives to give them better visuals. Some of the points that can be noted are:

Close-up shots of products
Describe the material of products
Touch of the fabric
Stitch and Lining
Emblem of the products
Brand tag pictures
Add videos
Product Packaging
Display attractive packaging of the products to increase the perceived value of products. It gives customers a glimpse of the delivery experience before placing an order. You can use different marketing strategies like using an embossed pattern, display the brand name on the delivery box, and more to ensure safe delivery.
Add Character to your products using descriptions
E-Commerce business owners are using different social media platforms as their marketing channels. Try using meta-tags and product descriptions to show the product's value for the customer.
Add a story about your business
People would love to know the behind story of your fashion e-commerce website. This also helps in gaining organic traffic on websites.
Wrapping It Up!
Hire an experienced Fashion Web Design Agency to handle your requirements effortlessly and efficiently. They will focus on improving the website performance and integrating new features on the website as per recent trends in the digital world.